Academic Researchers
Supporting Researchers, Authors, and Peer Reviewers
We're committed to helping our scientific researchers at every stage of their careers with advice, information, tools, and resources to improve the quality of their research and ease the path to publication.
Sign Up for the

ACS Publications Researcher Newsletter Sign Up
Better Research Gets Published Faster
Learn critical authoring skills and get your research published and noticed with:
ACS Author Lab
Prepare and submit strong manuscripts, avoiding errors that could lead to delays in the publication process.
Learn more
ACS Author Univ Logo
Videos and articles from our editor community on tips for scientific writing, securing funding, handling rejection, and more.
Watch the videos
ACS Authoring Services
Increase the visibility of your research with video abstracts, lay summaries, and eye-catching infographics.
Explore Services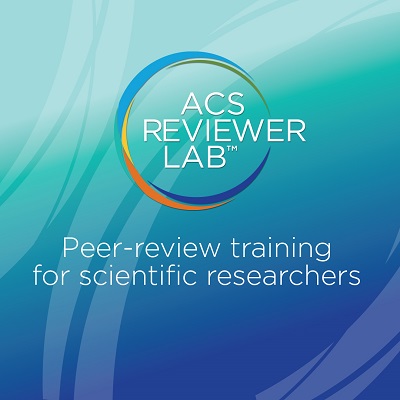 Peer Review is the Cornerstone of the Research Process
Peer reviewers play a vital role in the production of high-quality research. Master the review process with ACS Reviewer Lab, featuring no-nonsense guidance on how to navigate tricky ethical situations, identify core criteria for evaluating manuscripts, and write a first-rate review.
Access the course
Is Open Access Publishing the Right Choice for You?
More and more authors are gravitating toward open access publishing, often prompted by new funder mandates promoting open science. ACS provides a comprehensive range of open access publishing options to meet these new, evolving requirements. 

Visit ACS Open Science site for more information on open access publishing options and how ACS Publications is helping build the open access movement with our partners.
Visit ACS Open Science
What Our Researchers Say
One of the best things about this course is that it has an entire module devoted to ethics, an important but often overlooked topic. The course itself is designed to give authors an in-depth look at everything they need to know in order to submit a manuscript for publication, and includes invaluable information for authors at any point in their careers. (ACS Author Lab)"
Peter Licence, Ph.D. Executive Editor of ACS Sustainable Chemistry & Engineering
These kinds of videos are great [for] beginner scientists who are just starting and learning to publish a paper. Hope you keep making them! (ACS Author University)"
Raúl Castillo Astorga
Thank you so much. Excellent editing of the manuscript. I recommend this to all my colleagues. (ACS Authoring Services)"
D. Chandra