Materials Science
Materials science touches every part of our lives.
From food packaging and construction materials to electronics and bioprinting, we have the research you need to answer the next question. Researchers worldwide trust ACS to provide reliable information on the cutting edge of pure and applied materials science.
Sign Up for the

ACS Industry Insider for Materials Science Sign Up
Featured Books and Journals
Materials Solutions in Unexpected Places
Bamboo is often touted as a useful renewable resource, but it can also be a strong building material. In research published in ACS Sustainable Chemistry & Engineering, aging-resistant bamboo was created that also showed increased bonding strength.
Read Article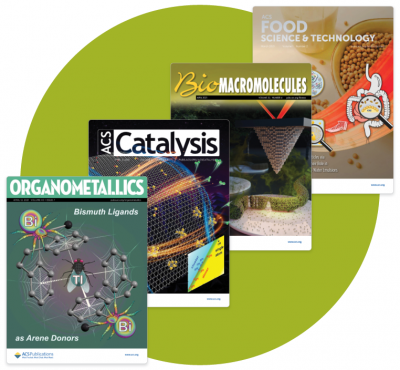 Multidisciplinary Solutions
Many ACS journals are multidisciplinary in nature and are not included in our sample subject-area list. Even our niche journals cover topics that support, or are supported by, a broad array of research areas. Consider the challenge of creating biodegradable polymers. Many solutions exist and can be found in journals covering pure chemistry, biochemistry, energy, environmental science, materials science, and more.
More than one ACS journal might hold the answer you need. That's why we provide numerous flexible options to support organizations of all types and sizes.
Access Options
From Our ACS Editors
Materials chemistry continues to rapidly grow in a diverse range of areas. We envision ACS Materials Letters will become an ideal home for transformative materials research that has broad and profound impacts on the energy, environmental, and biomedical fields. We look forward to seeing contributions that showcase multidisciplinary and innovative materials research addressing global challenges."
Bin Liu, Deputy Editor, ACS Materials Letters